MEET OUR FITNESS TEAM
Kendall Gregory - Program Director and Head Coach
Kendall Gregory is owner and CEO of Gregory Fitness, LLC. He is also a NESTA (National Exercise and Sports Trainer) Certified Adventure Boot Camp Trainer, Group Fitness Instructor and Certified Personal Trainer. Kendall went to Ole Miss from 1999-2001 then transferred to Trevecca in Nashville, TN to play college baseball. While at Trevecca, he began working hourly at a gym for some extra money. Kendall saw how big of an impact the trainers had on their client's lives and knew it was something he would enjoy as a career. With his athletic background he was able to jump right into the field and excel. After graduating with a Bachelor of Business Administration degree, Kendall then became a Certified Personal Trainer through ISSA (International Sports Science Association). He quickly built up clientele including several country music songwriters and artists throughout his time in Nashville. After being away for over 10 years, Kendall missed the city of Oxford and wanted to move back to start sharing his knowledge and passion of fitness. Kendall is excited to bring Adventure Boot Camp to Oxford. He's also looking forward to working with people of all fitness levels to maintain a healthy lifestyle and reach their fitness goals while having fun!
Certifications:
ISSA – Certified Personal Trainer
NESTA – Certified Adventure Boot Camp Trainer and Group Fitness Instructor
CPR
---
Dr. John Spencer Ellis - Support Staff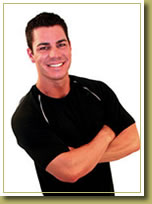 Each week, over one million people around the world enjoy a fitness program created by John Spencer Ellis. His fitness programs are implemented in the top resorts, spas and health clubs. John is the President of NESTA (National Exercise & Sports Trainers Association) and the Spencer Institute for Life Coaching. These two professional associations have 45,000 members in 30 countries. John is on the Advisory Boards of the National Health, Wellness and Prevention Congress, Exercise TV, Conference for Healthy Living, Irvine Valley College, Get America Fit Foundation, and is a Fellow of the National Board of Fitness Examiners. He is the author of "How Badly Do You Want It? - Your Ultimate Guide to Optimal Fitness," and a contributor to "Power of Champions." He created Adventure Boot Camp, the largest fitness boot camp program in the world. His signature series of outdoor fitness equipment is used in communities worldwide. John has been featured or quoted in every major fitness publication, and held the post of Fitness Editor for OC Flair magazine. John has been featured on NBC, CBS, PBS, SPIKE, ESPN & Bravo. He serves as an on-air expert for Life & Leisure Television and Health Journal Television with General Norman Schwarzkopf. He is the producer and host of The OC Body on The Healthy Living Channel. John is a Nautilus sponsored athlete and stars in the workout DVDs Playground Boot Camp™ & Kung-Fu Fitness™. John created the fitness program used by the U.S. Secret Service and he consults the UFC (Ultimate Fighting Championships).
John has been continuing his professional education since 1987, and holds bachelors degrees in business and health science, an MBA, and a doctorate in education. He is currently completing a second doctorate in naturopathy. He has fifteen certifications including massage therapy, plyometrics, self-defense, fitness kick boxing, fitness boxing, water fitness, exercise rehabilitation, golf conditioning, Pilates, personal training, clinical hypnotherapy, sports hypnosis, PACE circuit training and yoga. He holds a 2nd degree black belt in kung-fu, has completed the Ironman triathlon, and finished 5th at the U.S. National Biathlon Championships. His medical training includes a license in radiological technology, a medical assisting certification, and training in McKenzie rehabilitation. John was nominated for the California Community College Distinguished Alumni Award.